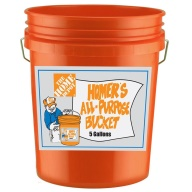 The California-Nevada Disaster Response Ministry has developed Wildfire Buckets to help those affected by fires to clean up their homes and properties after it is safe for them to return. LAUMC is collecting completed buckets as well as materials to start filling buckets.
Materials include work gloves, safety goggles, duct tape, and more; see the whole list here. Los Altos Hardware is offering a 25% discount on supplies if you mention LAUMC!
Drop off buckets and materials at the patio between Creekside Center and the Office on any EVEN day through the end of October. Please log your donation on this form. Contact Lisa Demers with questions.