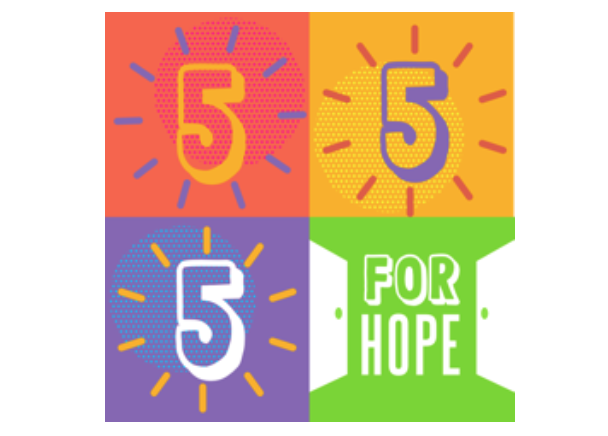 This event is a fun and easy way to support Hope's Corner's important work in our community. And it's a great excuse to get outdoors for some exercise. 
5 Easy Steps to Spread Hope
Do a 5K of your choice before July 5 – walk, run, hike, bike, swim, skate, kayak, hoverboard, unicycle, or whatever floats your boat. You can even take your dog with you!
Donate $5 (or more) to Hope's Corner (Click below, then hit the DONATE button) to help them reach their $8000 fundraising goal. If you donate more than $125, you'll get a free T-shirt.
Recruit 5 people to join the fun – friends, family, co-workers, neighbors.
Post 5 photos/messages on social media – hashtag #Hope5kChallenge. 
High-5 yourself and feel good about partnering with Hope's Corner to provide food, showers, and laundry services for local people who struggle to get by.